CloudFiles has two types of profiles : user and admin. User accounts can upload files, share links and view analytics. The admin is a super account that can add or delete users, change license authority and add app integrations along with the authorities of a user account.
Access CloudFiles settings by going to any HubSpot record, and clicking on CloudFiles button. Next choose the Go to CloudFiles button. This will take you to the CloudFiles independent app. Here, in the settings (⚙️) section, you will find all the admin features for your CloudFiles licenses.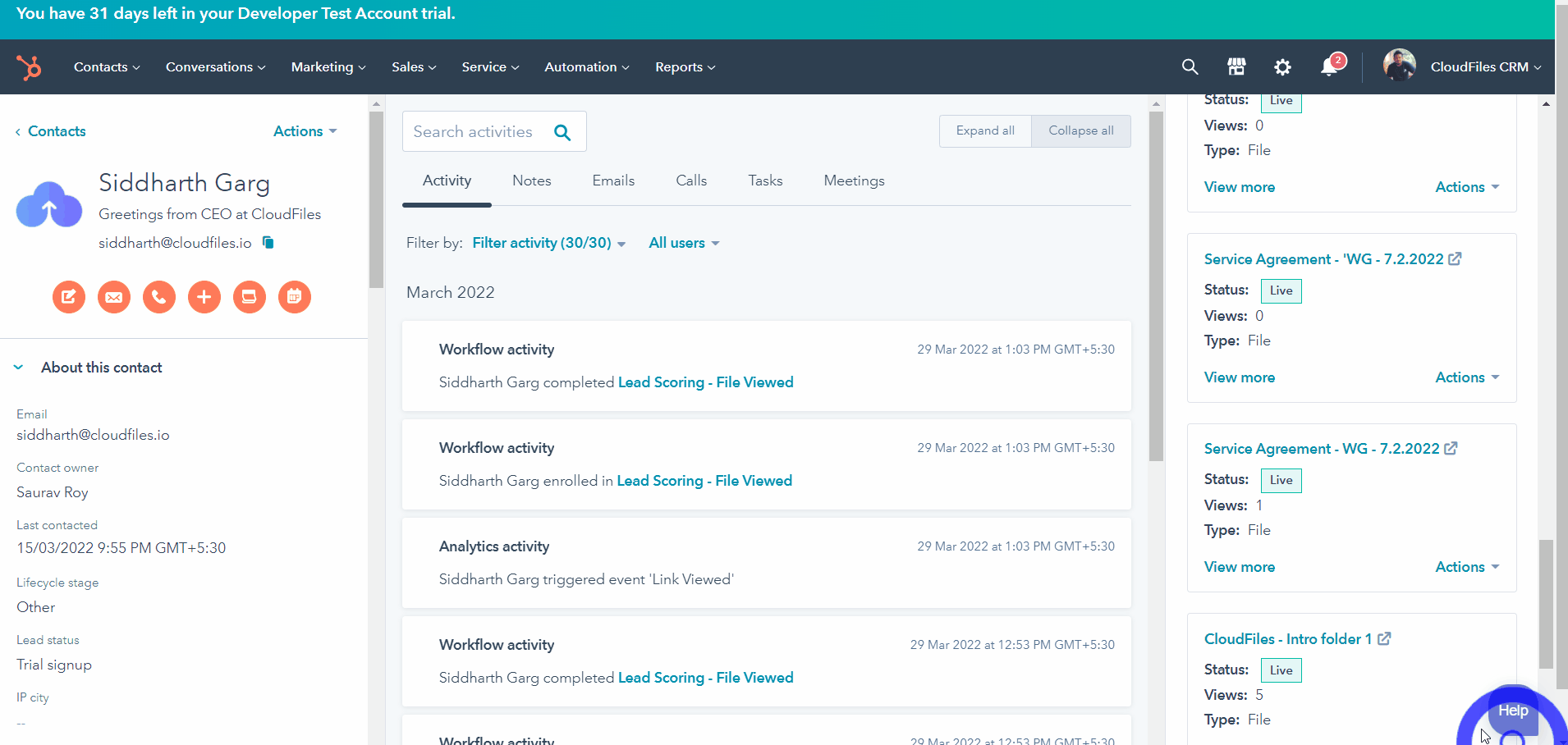 To know more about CloudFiles admin features check out articles from our knowledge base.
To resolve any issue, contact us on support@cloudfiles.io