Learn how to check recent views of your shared files & folders using the CloudFiles' Analytics Dashboard
CloudFiles gives you user engagement data from the CloudFiles secure links you have created for your documents and files.
The engagement data includes
Unique Views
Total Views
No. of Sessions
Downloads
Total Session Time
Last viewed Session
All the file analytics pertaining to your file can be accessed from the Analytics section in CloudFiles. This analytics on the cloud is simple to use and the dashboard analytics provides a comprehensive view of all requisite metrics.
Dealing with multiple campaigns at once can lead to confusions in the team, so the analytics section has sorted out your link views based on a most recent file viewed basis.
It can also be sorted on other factors namely - Link name, created date, Time Spent and Views too.
To keep a tab on recent views follow the steps:
Step 1.
Login to your Account & Navigate to the content library. Go to the Content Library by directly signing into CloudFiles.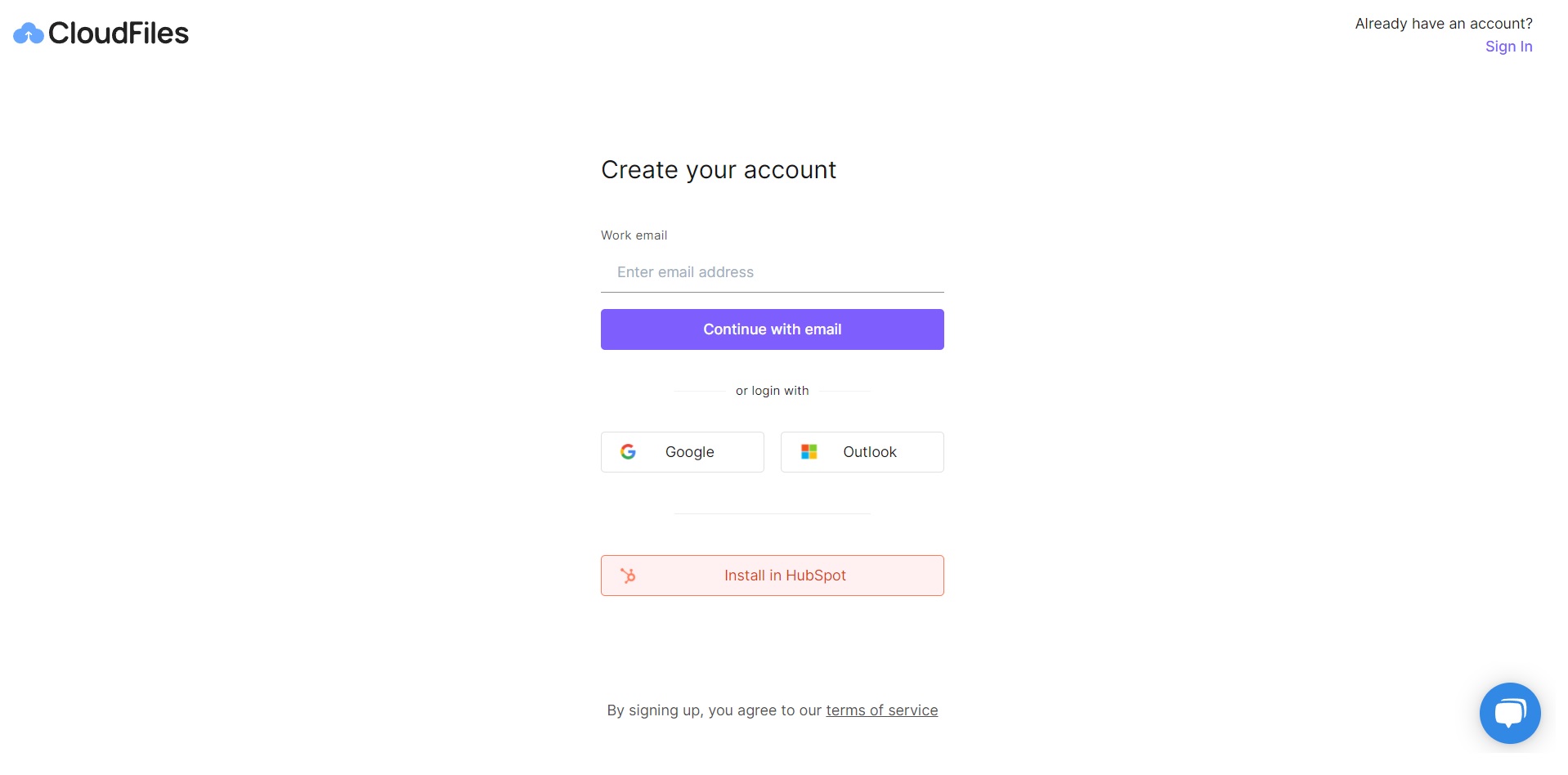 Step 2.
On the left size menu bar click on the analytics option. Here you will see both your online and offline status links sorted on a most recent file viewed basis.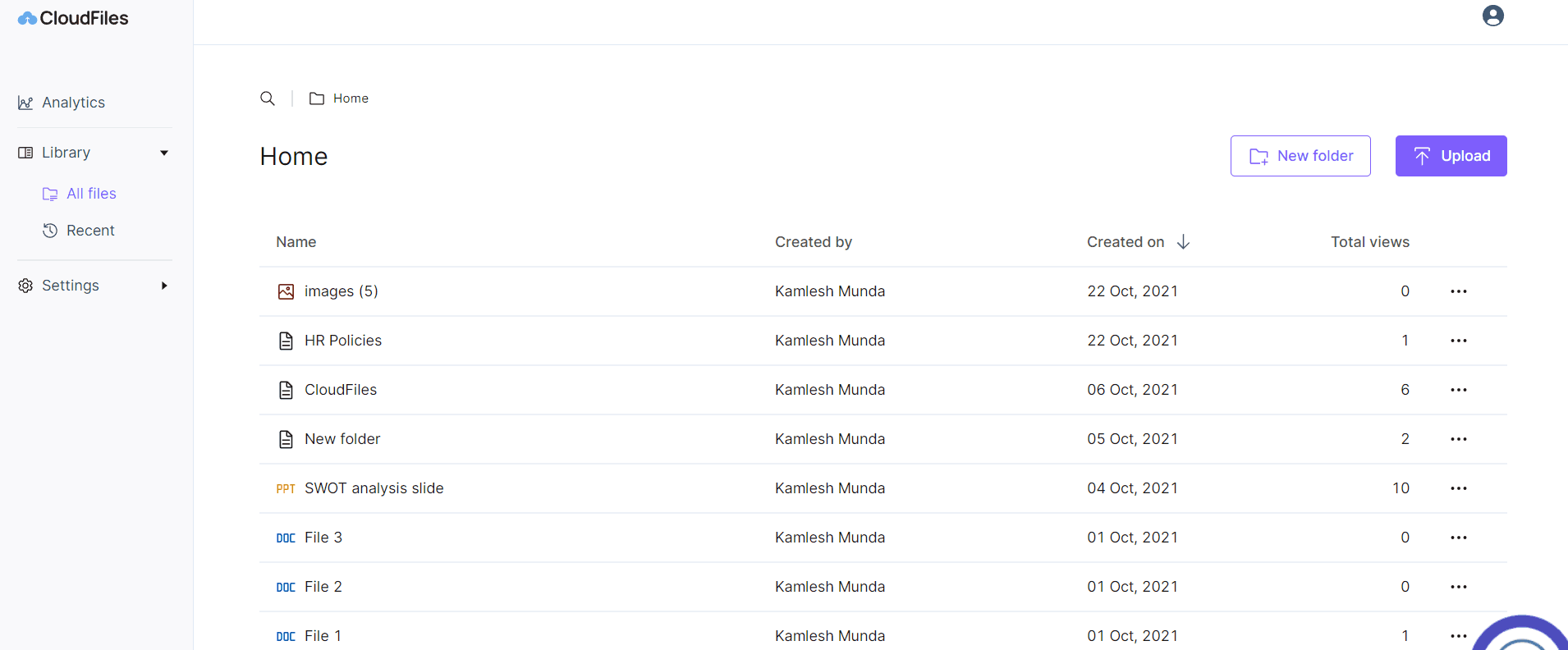 Step 3.
To get a grilled down view of all the views of your links, click on any link in the analytics section.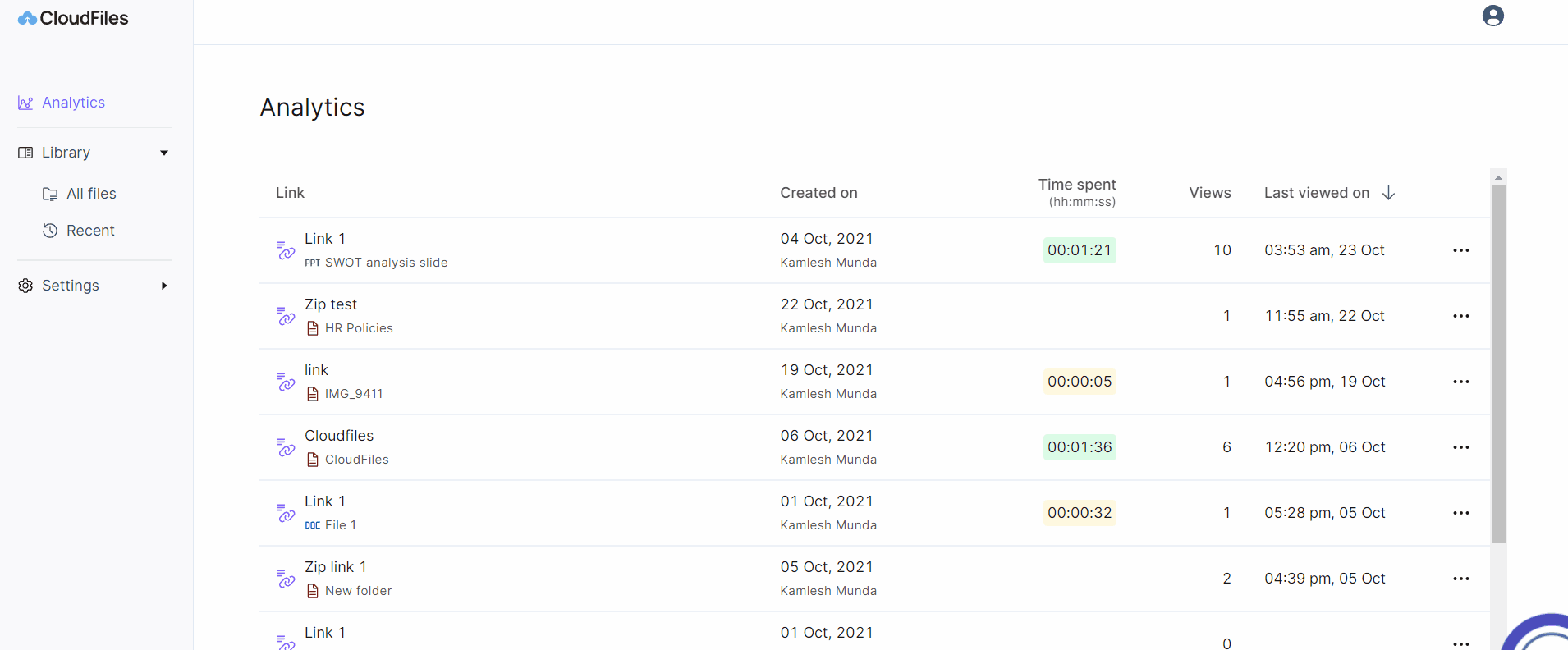 Step 4.
Here, you will get all engagement metrics of your link campaign. These metrics can also be exported in your local storage using the Export analytics button. They get downloaded to the default download folder for your browser.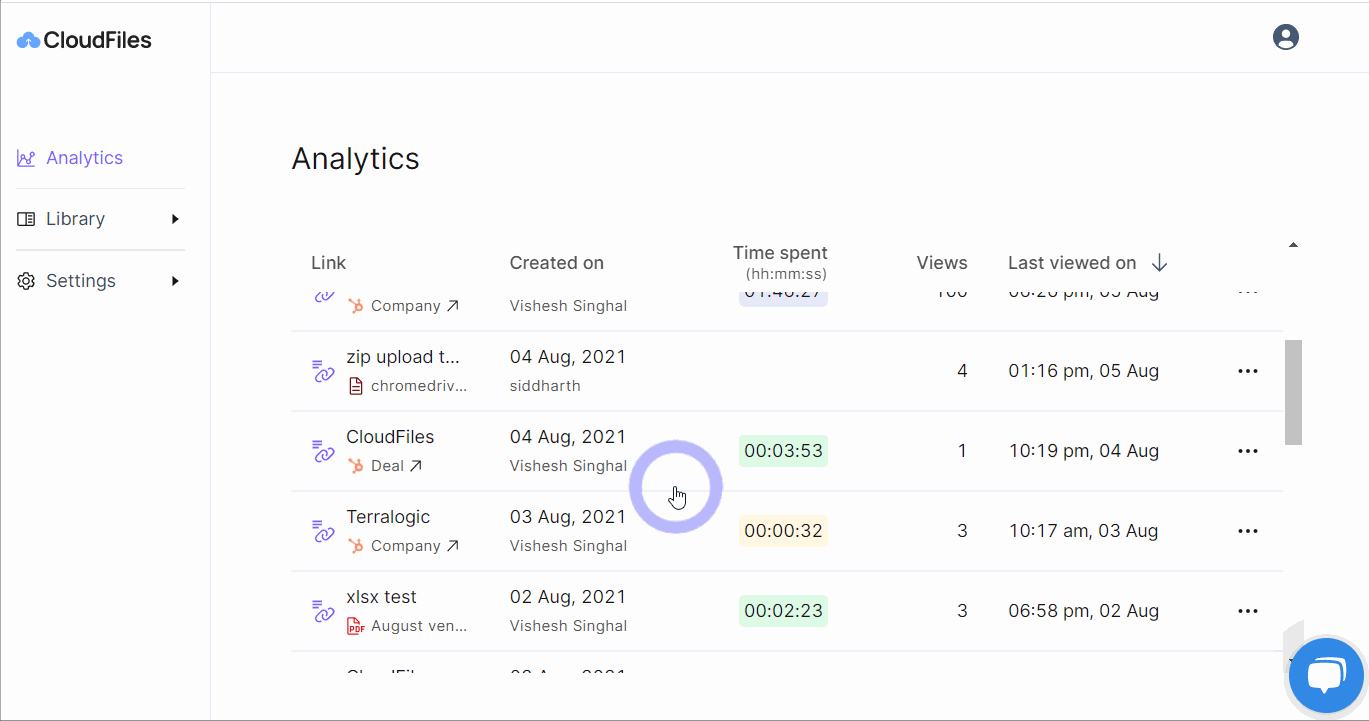 If you have multiple campaigns running at the same time, you can also sort the links based on the number of views to find your most successful and least happening campaigns by utilizing this analytics tool for your campaign strategy.
Using this engagement data, you can decide whether to extend your campaigns or pull the plug on a campaign.